MORE HEAD – More than 160 young people from across the state dispersed to Carteret and surrounding counties last week to complete community service projects. It was all part of Deep Impact, a youth mission program run by Baptists on Mission.
First Baptist Church in Morehead City took in the youngsters, who were middle and high school students. Amanda Monroe, associate youth pastor at First Baptist Church, said, "We are training these children to be the hands and feet of Jesus by serving others. This is how we train our future leaders.
The youths, who were in the area from June 27 to July 2, carried out a variety of projects, including painting and repairing homes and serving in county pantries, senior centers, assisted living facilities and boys' clubs. and daughters of the coastal plain. to name a few.
Emma Bailey, 15, of Brevard, was among those cleaning a yard Friday on Fisher Street in Morehead City.
"This is my second mission trip," she said. "It's a good way to get closer to my church group and to God. It's also a way to help people.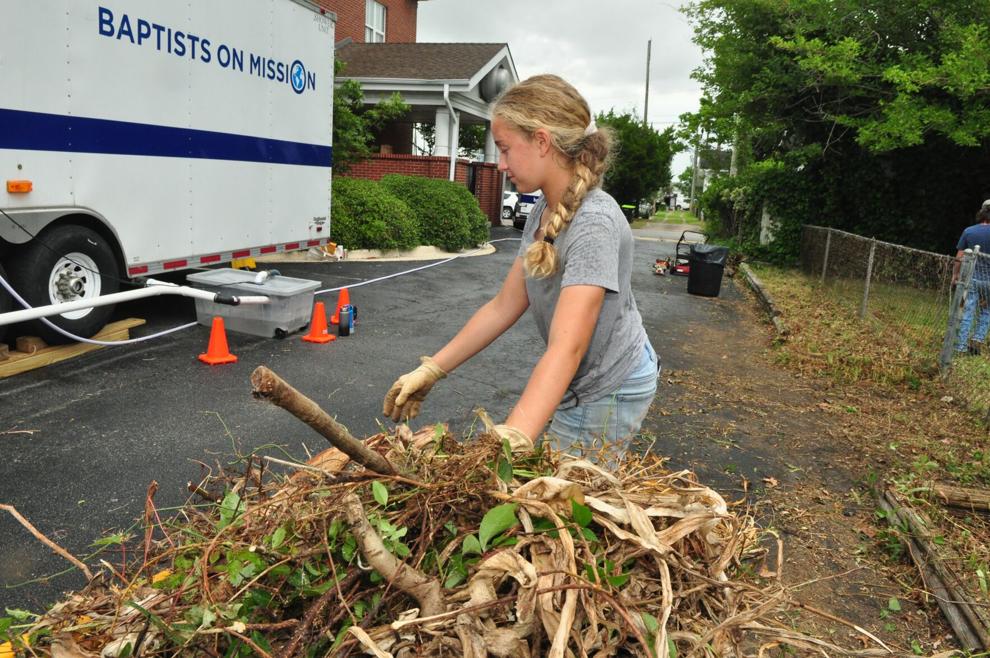 Isaac Ellington, 13, from Fuquay-Varina, agreed.
"I wanted to help the community here," he said.
Hunter Bradshaw, 12, from Benton, said: "It's better to help people than to think about yourself.
Youth chaperone Pastor Marc Reynolds of Little Run Baptist Church said he hoped the youth visit would be a blessing to the community.
"We just hope everyone knows they are loved by the God of the universe," he said.
Ms Monroe said this is the first time the church has hosted the Deep Impact youth group, and she hopes they will return next year.
Contact Cheryl Burke at 252-726-7081, ext. 255; email [email protected]; or follow on Twitter @cherylccnt.