Posted 10 hours ago
Proposed by TetraTech
Federal IT
Tetra Tech Federal IT Group's BridgeNet has applied a popular innovative tool for immediate visual communication and visual concept of operations to help the Federal Aviation Administration (FAA) educate and engage with community members during public workshops on the Northern California Airspace.
Lead virtual public workshops on high value airspace
Our team was commissioned by the FAA to conduct two virtual public information workshops with local communities on Northern California airspace, which is recognized as one of the busiest and most complex airspaces in the United States. The workshops were designed to give the audience a holistic view of the operations, challenges and constraints around San Francisco International Airport (SFO), Norman Y. Mineta San Jose International Airport (SJC) and Oakland International Airport (OAK).
The workshops addressed key recommendations from the South Bay Arrivals Select Committee and local community noise roundtables. The audience included staff from various congressional offices, local elected officials, as well as the public and communities impacted by SFO, SJC and OAK.
To succinctly communicate the complex volume of information to over 200 attendees, we used Volans™, our innovative and proprietary 3D airspace visualization software tool, and a custom Zoom webinar platform to facilitate the public workshops. This included facilitating panel discussions, which allowed FAA experts to answer more than 100 questions live during the public workshops. The events were also broadcast on FAA social media channels to maximize reach and participation. The communication benefit of using our award-winning Volans tool for air traffic visualization and communication software proved huge during the workshops.
Volans supports the interests of public airspace
Volans is used by airports and air service organizations for operations monitoring, procedure validation and environmental analysis, high quality image and video content for community outreach, obstruction analysis developing new leads and automating the use of the FAA's Aviation Environmental Design Tool.
Tetra Tech applied decades of experience to design and build Volans, creating a tool that solves the problems facing noise offices, streamlines data collection, and succinctly produces and delivers complex messages. It is a very useful tool for immediate visual communication and visual concept of operations.
Our 3D visualization services encompass innovative approaches to graphically displaying airspace and providing a quick readout of operations, such as with the Los Angeles Global Airports LAX Noise Portal.
NAV CANADA, Canada's air navigation service provider, recently renewed their Volans license, and we will provide them with community outreach services like those of the FAA. As new flight procedures are designed and implemented at busy airports, Volans will be used to visualize and communicate new flight paths and anticipated changes in noise exposure and emissions of greenhouse gases. Volans will also be used to create animations, graphics and other visual assets for community outreach events and materials.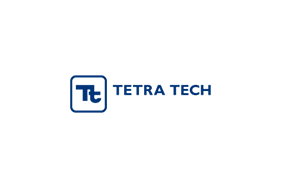 TetraTech