Saturday, December 18. 2021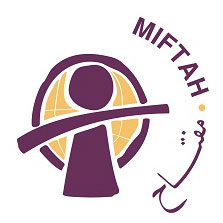 Ramallah MIFTAH recently completed training workshops as part of its Election Support Program, aimed at empowering women candidates in local elections.
Workshops were held in the southern, central and northern West Bank for candidates on the lists of local councils, in order to strengthen their skills and knowledge necessary for the administration of these councils.
The training focused on the steps, laws and procedures governing the electoral process, highlighting the importance of the participation of women as candidates, in particular by going beyond the idea of ​​a quota of women in order to achieve the widest possible participation of women in local councils. In this regard, global experiences were used as examples. The training emphasized enabling women to actively participate in policy formulation and planning in local councils rather than confining them to conventional roles.
The workshops included how to use digital media and social media platforms and how to conduct radio and television interviews, with the aim of promoting the visibility of women and reaching a wider range of social sectors. He focused on the importance of using social media sites and their role in raising social awareness on women's participation and overcoming stereotypes that encourage the promotion of certain social sectors over others.
MIFTAH project manager Hassan Mahareeq said the aim of the training workshops was to promote the active participation of all sectors of Palestinian society, especially women, given the importance of this for the implementation. implementation of democratic values ​​on the ground and the empowerment of women in the management of their community. business. He also said the training aimed to overcome political and social barriers that undermine women's political participation.
Read more…
By: MIFTAH
Date: 12/18/2021
---
By: MIFTAH
Date: 12/18/2021
---
By: MIFTAH
Date: 12/09/2021
---